If you are like most marketers you create your content for blog posts, your website, article marketing, etc in one or two ways.
Either you take the time to create it yourself.
Or you purchase PLR (private label rights) and modify it to make it usable for your needs.
As someone who didn't have a lot to write about or have a lot of time to create new content I found myself seeking out PLR content that I could use when I was first starting out.
The problem was that most of the PLR I purchased was complete crap.  It looked like something a 5th grader had written, with typos and grammatical errors throughout.
I would spend tons of time fixing these articles (more like completely rewriting them) and then combining a bunch of them into an ebook or sections on my website or blog.  By the time I had finished I realized that almost 100% of the content (minus a few section headers) was my own effort and I questioned why I was purchasing these PLR products at all.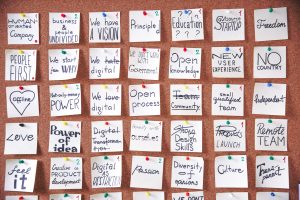 Not to say that they were all bad. A few I was able to use at least 50% for my purposes and some even allowed me to rebrand a product and resell as my own.  I was able to be very profitable doing that and if you look real hard online you will still find some good gems, but be prepared to spend in the 100 dollar range and still have to do at least half (if not more) of the work to get it so it's truly yours.
I had all but abandoned PLR in my business when I got an email from a couple of highly successful marketers I trust highly who were promoting a series of PLR videos from Steven Alvey.  The email subject "What if PLR Didn't Suck?" got my attention because of my earlier experiences with it.
Steven is a highly regarded marketer who has been endorsed by Kevin Harrington from Shark Tank, Brian Tracy and a slew of other top marketing minds. He has even been invited to speak at the United  Nations on e-commerce and online business marketing so you know he knows what he is talking about.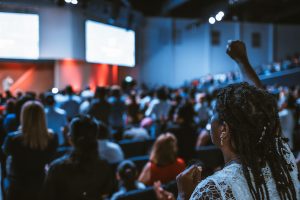 His Signature Series products are like PLR on steroids.  Instead of boring ebooks or low quality videos these are instead high production videos with talking presenters and topics that you can learn and apply to your own business as you use the content for other purposes. He even will allow you to brand the product with your own company/name and you can easily make yourself the presenter to the videos.  This type of flexibility allows you to create a masterclass (or even a membership site with multiple products) and brand yourself as the expert.
As I paged down through the sales page I was getting excited thinking of the various ways I would be able to profit from this, fully expecting at the bottom to see a price is the 1000 dollar range.  What I say instead was a price under 20 dollars, making this a complete no brainer.
You can learn more about Steven and his PLR here.
Start dreaming big,
Chuck Abbott