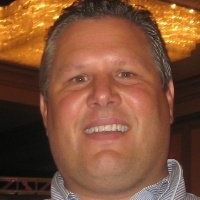 Hi there, this is Chuck Abbott and I wanted to tell you a few things about myself (for those of you who don't already know me).
For one, I have been doing online marketing full time since 2013. Prior to that I had a very successful career as a Senior Management Consultant. I loved meeting new challenges head on and thinking out of the box and coming up with solutions to even the most complex problems. While the pay was great and the accolades plentiful there was a huge downside that eventually caused me to say enough is enough and walk away (a move most people outside my immediate family thought was crazy). Since my clients were located across the country it was necessary for me to be away from home during the week for a good portion of the year. I did try and schedule things so I could be at most of my 4 kids' school performances and events but there were several I had to miss and as a parent this was crushing, Most weeks that I did have to travel I would leave Sunday late night and work long days Monday through Thursday (and Friday morning) and then fly back home Friday afternoon. I was basically a zombie most of the night Friday and Saturday morning but I would pull it together so I could enjoy family time on Saturday and half of Sunday. This was taking a toll on me emotionally and physically and I finally had enough and knew I needed the freedom to do things when I wanted to do them and be there for my family. It's a decision I have never regretted one single moment (even when the money was initially slashed into more than a 75% pay cut).
Two, my first foray into online marketing was actually with Network Marketing. After joining a company and working longer hours than I had before with my previous job, I decided there must be a better way and started searching online for people who were using the internet to find prospects (vs chasing friends. family and former coworkers and attending night-time meetings). I invested in a few programs and would reach out to the program creators for advice and developed a rapport with a number of people in the industry (not my current MLM company). I made a decision to sell the information that people would need vs trying to build my own pipeline (the old picks and shovels vs prospecting gold with everyone else competing for the same nuggets concept) and this turned out to be a great decision that allowed me to stop chasing people to get them to join my business and instead be looked at as a trusted advisor to help them succeed. I reached out to the program creators and asked if I could interview them about their specialty and then at the end we could promote their program (and split the proceeds). I ended up doing about a dozen of these and through various marketing channels (free and paid) had about 1000 or so "listeners". I would record the interview and sent it out to everyone on my list along with a button to purchase the program/product. In between the interviews I would find some other products that might be of interest and send out an email with an affiliate link. I did pretty well with this and except for the nights I did the interviews (some were pre-taped but the majority were live to allow for questions from the audience), I had a lot of freedom in terms of my schedule and was able to put most of the work on autopilot.
Three, I am also a licensed Realtor. My wife had become a Realtor about 6 years prior and I would often go with her to show houses or on listing appointments so we could spend time together and finally one day she told me that if I was going to be doing the work I should get my license and then if we had the opportunity to do 2 appointments at the same time we could (since I now had much more time freedom). Although the two roles don't usually intersect (although I do a lot of online marketing to promote the real estate business) it was one weekend doing real estate that my eyes were opened to what I was missing in my online world. On the Saturday I spent the day (over 6 hours) with some potential buyers driving around looking at possible homes. Of the half dozen homes we previewed they only liked two of them and decided to make an offer on one of them (which was rejected for another offer by the seller) and pass on the other. So I spent hours driving between homes (as well as setting up the appointments) and got nothing for my efforts besides wear and tear on my car and a headache. On the Sunday I did an open house for a home where I was working with the seller. About 10 groups showed up in the 2 hours I was there and we got 3 over-asking offers and one was accepted that day. As a Realtor you get paid the same whether you bring the buyers or the seller so it makes much more sense to be on the seller side than the buyer side. This is similar to the difference between an affiliate and a product owner. As an affiliate you do all the marketing/traffic generation and bring a client to the product owner who then adds that person to their proven buyers list (vs a freebie seekers list) which is proven to bring in way more as they promote other's products (once people have bought one thing from you they more likely to buy from you again). The product owner sits at their "open house" while the affiliates bring them potential buyers. Much better to have 100's of affiliates marketing your product than to be one of 100's of affiliates marketing someone else's product.
Combining all that I have experienced in the online and offline worlds I came to the conclusion that I needed to create my own products/programs and then recruit affiliates to market these for me. My goal is to not only sell products but to make a difference in the world and help those looking to gain freedom in their lives. As I have done successfully at other points in my life I searched out someone who could help me along this path. I found what I was searching for (and more) here. As I prepare for my next product launch I am excited to take you on this journey with me. If there is anything I can do to help you, please ask.
To your success,
Chuck Abbott